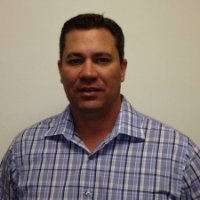 NextGen is proud to say our very own Cliff Smith has passed the Certified Security Project Manager test and can now add CSPM to his credentials!
Being a Certified Security Project Manager confirms that you are an expert in managing projects which typically involve installing and integrating many different security system components at a location. The program is designed for professionals who have already exceeded in their field, and want to take their proficiency to the next level. One of the best outcomes of having this certification is the practicality involved. It is information that can be effectively applied to your jobs, enhancing the end user experience rather than just an addition to your title.
Candidates must have extensive experience in order to apply, and will complete a mix of self-study and classroom courses focused around the following 6 areas before taking the test: Project Management Fundamentals, Background for CCTV and Applications, Background for IP Solutions and Applications, Bidding Case Study, and Understanding Financial Statements. The program is run by the Security Industry Association.
Prior to passing the exam Cliff has been instrumental in NextGen's success. With over 20 years of industry experience, he is both a resource and a role model for everyone in the organization. Between security driven and vendor certifications, Cliff has over 18 additional certifications confirming his role as an authority in the Security business.
Congrats Cliff! We are proud to have an employee on our team who consistently works so hard and does it with a smile on his face.